UniStem Day 2023: the European UniStem high-schools network of students and teachers
UniStem Day 2023 - NSC-Reconstruct to partner with European UniStem high-schools network of students and teachers
UniStem day is aimed at
engaging tens of thousands of European High School students
in order to inform them about the practice, the technological advancements and the results in the field of regenerative medicine, create synergy between education and research and promote the concept of a united European scholarship related to the practice of scientific research.
Also in 2023, the core of the program will be a one day European-wide event to be held simultaneously on Friday March 10th, the European Union-UniStem Day
, dedicated to European High School students in their last year i.e. when they have to make a decision on their future studies and careers.
NSC-Reconstruct Partners are active in promoting and engaging with young generartion to promote through UniStem Day.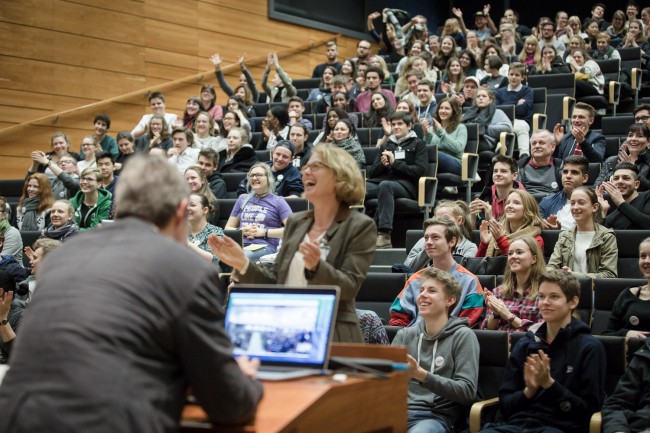 UniStem Day is a one-day meeting organized for high school students since 2009.
This event, solely dedicated to the dissemination and outreach of stem cell science and research, provides an opportunity to foster learning, discovery and debate on the themes of knowledge and innovation starting from stem cell research. The event showcases cutting edge research, paints a picture of the daily work of a scientist, and explores the mechanisms behind scientific breakthroughs, including the cultural expectations. By offering lessons, debates, visits at the laboratories and recreational moments, the students engage with the concepts and methodologies involved in stem cell research. Furthermore, they will gain an appreciation for science and how it can be fun and build personal character and relationships based on evidence, perseverance and integrity.
Since 2009 UniStem Day brought together Universities and High Schools from all over the world. In 2019, UniStem Day was organized in 99 Universities in Australia, Austria, Colombia, France, Germany, Greece, Holland, Hungary, Italy, Singapore, Spain, Poland, Portugal, Sweden and United Kingdom.
For more information: https://unistem.unimi.it/en/
How to join the UniStem Day Network: https://unistem.unimi.it/unistem-day-2023/how-to-join-unistem-day/