3rd NSC-Reconstruct Workshop - transplant connectomics and strategies to improve the structural and functional integration of replacement cells in neurodegenerative and traumatic disorders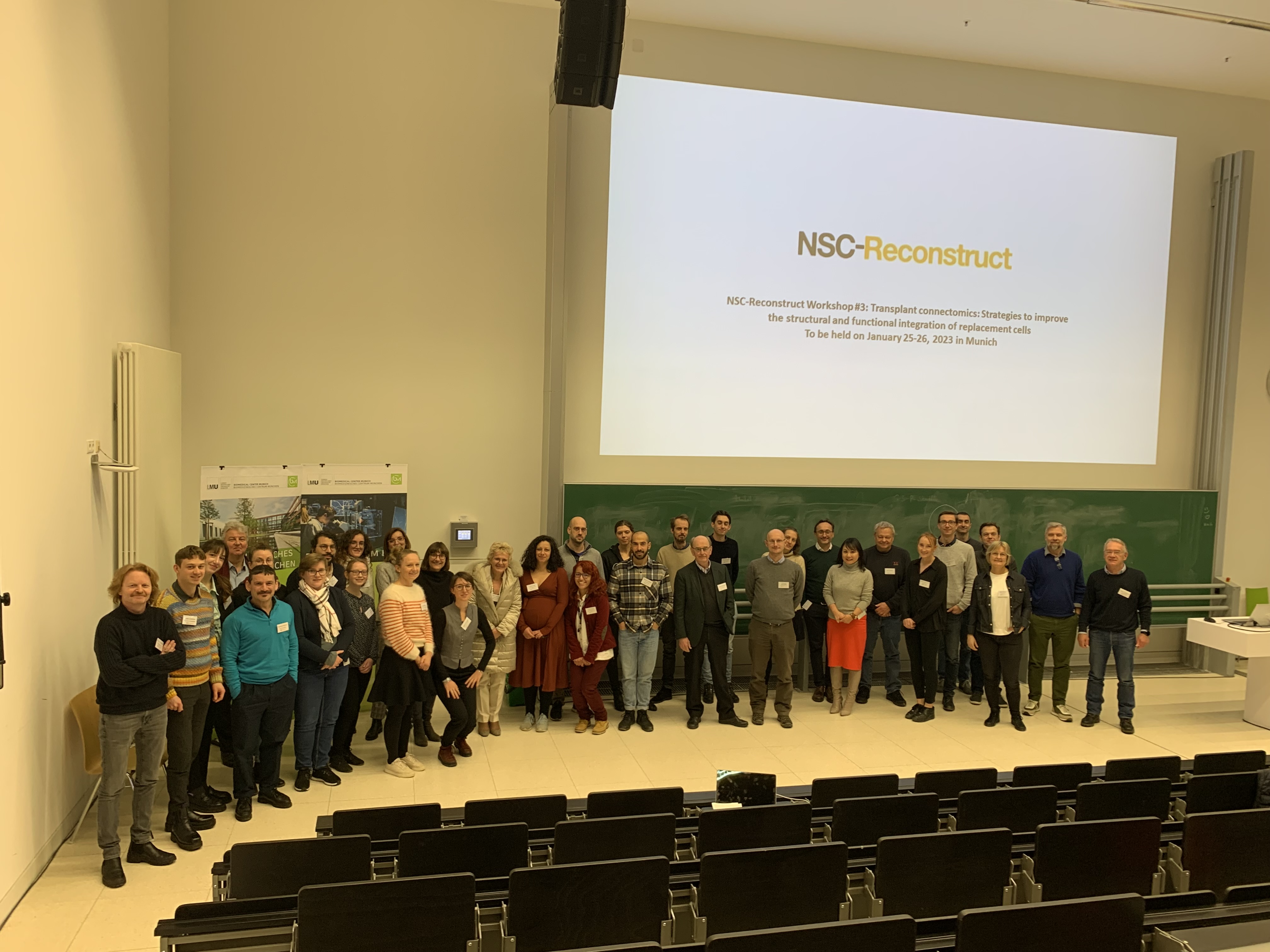 The 3rd NSC-Reconstruct workshop is organized to address
transplant connectomics and strategies to improve the structural and functional integration of replacement cells in neurodegenerative and traumatic disorders
.
This workshop is organised with the purpose of exploring and seeking expert advice on the application of advanced, cutting edge technologies used to map and modify graft-host connectivity and function, related to our work performed in WP4. The program is currently being finalised.
Program Committee
: Anders Björklund, Tomas Björklund, Annalisa Buffo, Magdalena Götz, Malin Parmar, Pierre Vanderhaegen.
The series of NSC-Reconstruct Workshops are organised to address issues of critical importance for driving the development of the novel cell therapy products developed within NSC-Reconstruct toward clinical dissemination and commercialisation. Our workshop are organized in collaboration with leading international experts and involve a carefully selected panel of speakers with expert knowledge in each field. The goal is to provide a high-level forum for discussion of technical, regulatory and ethical challenges facing the work carried out within our program.
Download the program